So let's talk about preferences...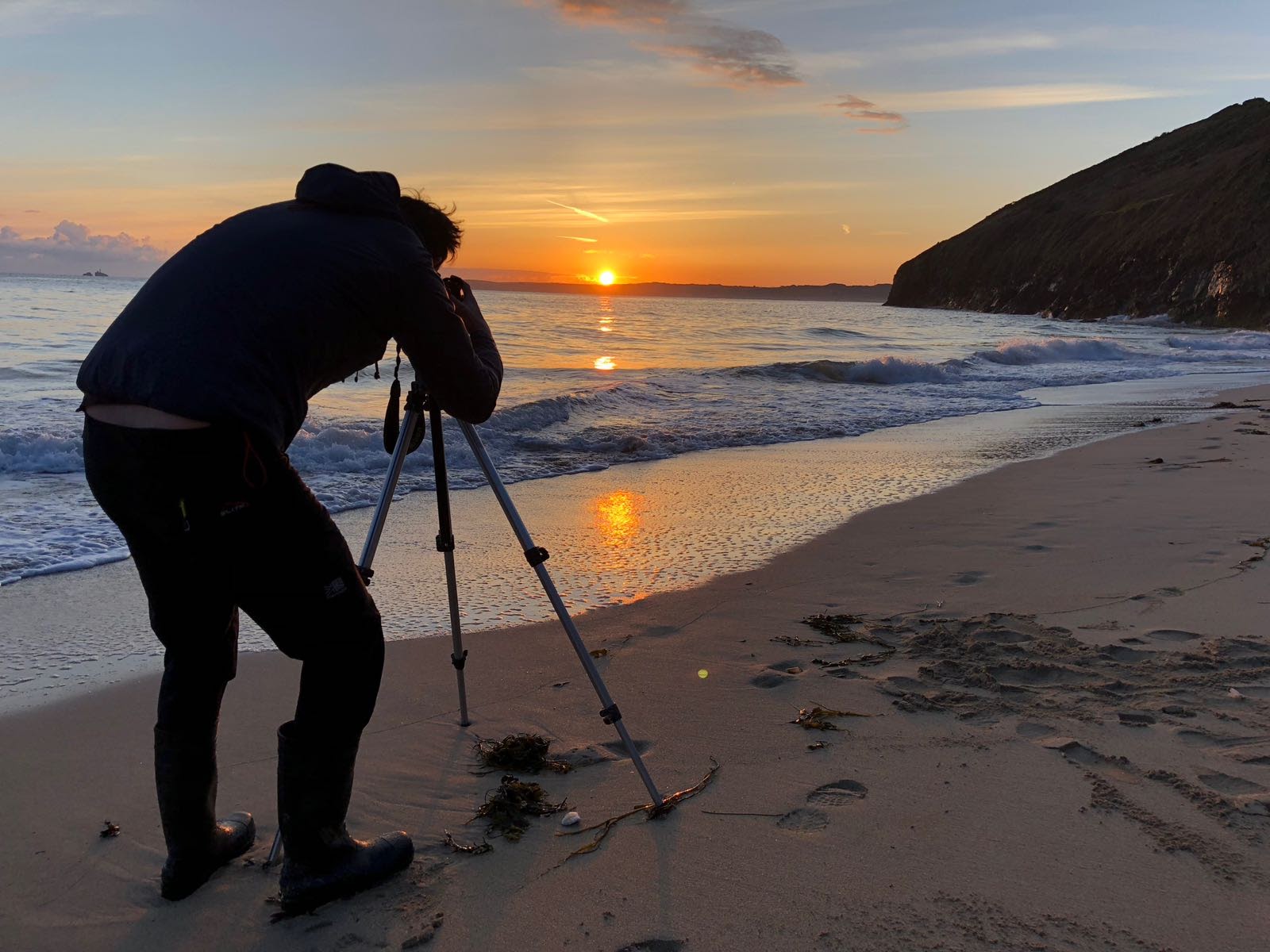 Tobi Carver - 11 June 2020
Wait … no … not those kind of preferences. I mean kit … specifically photographic and videographic kit.
So within the photographic world there are plenty of arguments about kit. Here at The Day That our team are all professionals from different photographic backgrounds so we thought we'd give you a little insight into our kit preferences.
After all it is our differences that make the world such a vibrant and interesting place.

The Arguments
Photographers can be guilty of being that thing of school playground ridicule – the 'dweeb'.
Which is better? Bridge or Single Lens Reflex (SLR) camera? Canon or Nikon? Full frame or cropped frame? – wow I'm bored already!
Different equipment will suit different people. Many photographers may enthuse about the superiority of Nikon SLRs and their ease of use. Some will say they same about Canons.
My personal kit is Canon D series cameras and Vanguard tripods for the lightness and stability. My background is in press and 'mountain sports' photography. I've used both Nikon and Canon regularly but prefer Canon's bayonet-fit style lens attachment over Nikon's more screw-fit style simply for speed and reassurance of the fit – especially when my hands are like lumps of ice and I'm hanging 200 feet above the ground. For me it's that simple.
I also love the Fuji X-T3. A hybrid camera the Fuji is a mirrorless, cropped framed camera but more than man enough to capture stunning images. In tests the quality of the Fuji image, due to the lens optics, out performs many full frame 'professional' cameras. The aperture ring is on the lens of the X-T3 helping greatly with speed of shooting.
But what about the others …

Gav Goulder:
TDT founder Gav also originally comes from a Press Photographer background, although his preference is the reverse of mine.
Having learnt this of course, in the spirit of the playground argument, I shan't be speaking with him again.
"Back in the day I can remember pressing up against a window of a camera shop and not being able to buy a Nikon FE2 camera and lens.' Gav recalls, 'This was back in the 80s and my Mum bought me a Fuji, I can't remember the model. It was all manual and a great camera to start off with."
We all know 'where there is a will there's a way' and Gav eventually got a Nikon FE2.
"I used it for many years before going pro and has collected all sorts of Nikon gear through the years. I stayed with them up to around three years ago when I switched back to Fuji with their X series. The funny thing is that they look just like the old Nikon cameras.
"I never thought I would leave Nikon but the Fuji is just so good, easy to use with great results. I have just invested in a GFX which is the medium format camera. It's incredible!"

Keiran Brimson
Keiran has been with TDT for many, many years, despite his youthful looks he is actually 103.
"I have always used Nikon cameras as I have felt their button and menu layout very intuitive. It is important to be confident with the settings and where to find them when working in a whole host of differing scenarios."
Nikon? Bugger. Remember that boy in the corner not playing with anyone … guess that's me now.
Keiran is not only a stills photographer but a film maker extraordinaire which also influences his choice of kit.
"Using a mirrorless Z7 not only allows for exceptional results in photography, but also in videography. With sensor stabilisation I am able to get stable video footage time and time again. For landscapes I like to use nikkor 14-24mm f/2.8, it is an exceptional lens that allows pin point sharpness from edge to edge. Having a lens that inspires such confidence for a photographer is essential when facing the ever changing conditions of the golden hour.
"The second lens in my kit bag is a Nikon AF-S 60mm f/2.8G Ed Micro Nikkor Lens. A lens that is capable of incredible imagery. Quick and versatile for my commercial work. My third and final lens is the Nikon Nikkor AF-S Zoom 28 – 300mm F/3.5-5.6. Perhaps not as fast as the other two lenses, but is the perfect choice when I need to shoot many different subjects and don't have the luxury of time to change lenses. Good imagery and a fantastic zoom range."


Sarah Frost
At the start of the year, after nearly two years with TDT, Sarah chose to step away from dawn shoots. She is still a valued TDT 'ghost' famed for her banter and cheery disposition first thing in the morning.
"For the last 10 years I have bought no new kit. I'm a bit old fashioned in that I believe photography is about conceiving images in the imagination the kit is incidental. I use what I know will allow me to bring my imagination into a real image.
"Digitally I love my trusty Nikon D700 a semi-pro camera that's half the price of a Nikon D3 with so many of its assets. I love the unique colour capture, it's slightly chunky and clunky feel and it's intuitive controls.
"Lenses are my main tool – I work with only two – a very old 135mm Zeiss lens with a lens adapter and a Sigma 70-130mm. Both have incredible optics, which allow a lot of creativity but are ideal for still life and macro work."
"Away from digital I still love my old medium format Hasselblad which still creates images that blow any digital image into insignificance particularly when printed. This forces me to slow down and work in an entirely different way."

And then there is Doug
A rumour persists that is was in fact Doug who persuaded Tom into the joint venture of purchasing TDT two years ago. Why? Well, so the whisperers say, so he could regularly crack out his much loved Mavic PRO 2 drone.
He says "The Mavic PRO 2 is an ideal device for capturing dawn in all its beauty from the air. Whilst better in fair weather, it's got a great Hasselblad lens able to take 20mb images, and some advanced functions such as time-lapse capture and 4K video.
"We often use it as back up for capturing the mood of the day and for video used on our social channels."
So as you can see from that every photographer is different.
The key if you are looking to get into photography or for the next great bit of kit? Just get what works for you.
The only right choice is what is right for you and your style.