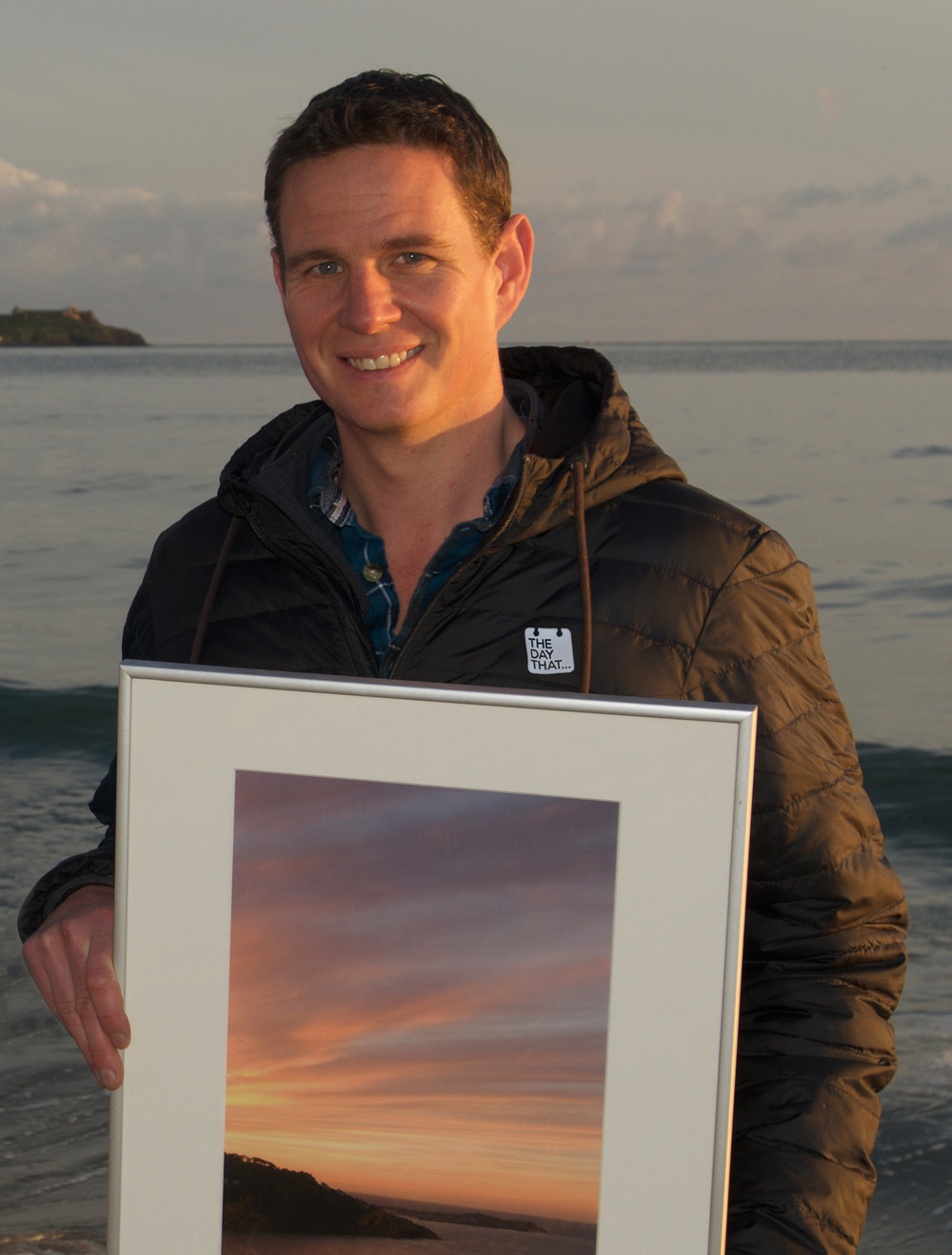 Tom Freeland - 5th November
Hope you're all doing ok? Quick update on how the next few weeks may unfold as we head into Lockdown II, plus info about Christmas, delivery times and some rare discount codes!! The plan is to crack on in the new normalish way and keep the positive sunrise vibes flowing. Scroll down for some early Christmas promo codes too.
And enjoy these pictures shot by Kieran this morning… lovely! 
Daily Dawn Photos:
The team are very keen to continue shooting your daily sunrise pictures on a rota'd basis. Stay tuned to Insta stories for our daily checkins and positive vibes.
Customer care:
We're well set up to work remotely so no change here. We'll be on the phone / email / DM as normal, answering any enquiries and taking orders. Do get in touch with any questions.
Print and delivery:
This will continue as planned however it's highly likely that some materials and the delivery network may well become squeezed the closer to Christmas we get. All we can suggest is getting your order in sooner rather than later!
Christmas:
At present it's business as normal(ish) with the usual Xmas cutoff date 13th December. Unpredictable times do lie ahead. This date may well have to be brought forward to allow for fluctuating supplies and lead times. Getting your orders in sooner rather than later will help avoid any disappointment.
Spreading Positivity:
Customers find a huge amount of emotion and positivity in the pictures we produce. We're keen to share the positive vibes around so here's an early Christmas gift! Choose from the codes below and use whichever works best for you. All valid through to Dec 13th (our Christmas cutoff date)!
POSITIVITY5 – 5% off anything!
POSITIVITY10 – Buy two prints get 10% off your total order!
POSITIVITY15 – Buy three prints get 15% off your total order!
POSITIVITY10OFF – £10 off your total order when you spend over £75!
(Codes are valid against gift vouchers too!)
Stay well, stay positive and enjoy these pics taken this morning. Lockdown II started out alright!