Christmas update: All print orders can still be placed and will be sent out in January. We can still send out gift vouchers - amazing gifts for The Day That will be... now with an extra £10 bonus voucher included!
Between now and Christmas Eve we'll add an extra £10 Gift voucher to your order - gift to a loved one or use yourself... you decide 😊
Also accepting orders for Digital Download photos if you want to print your own 🙂
Christmas 2020 Delivery - Update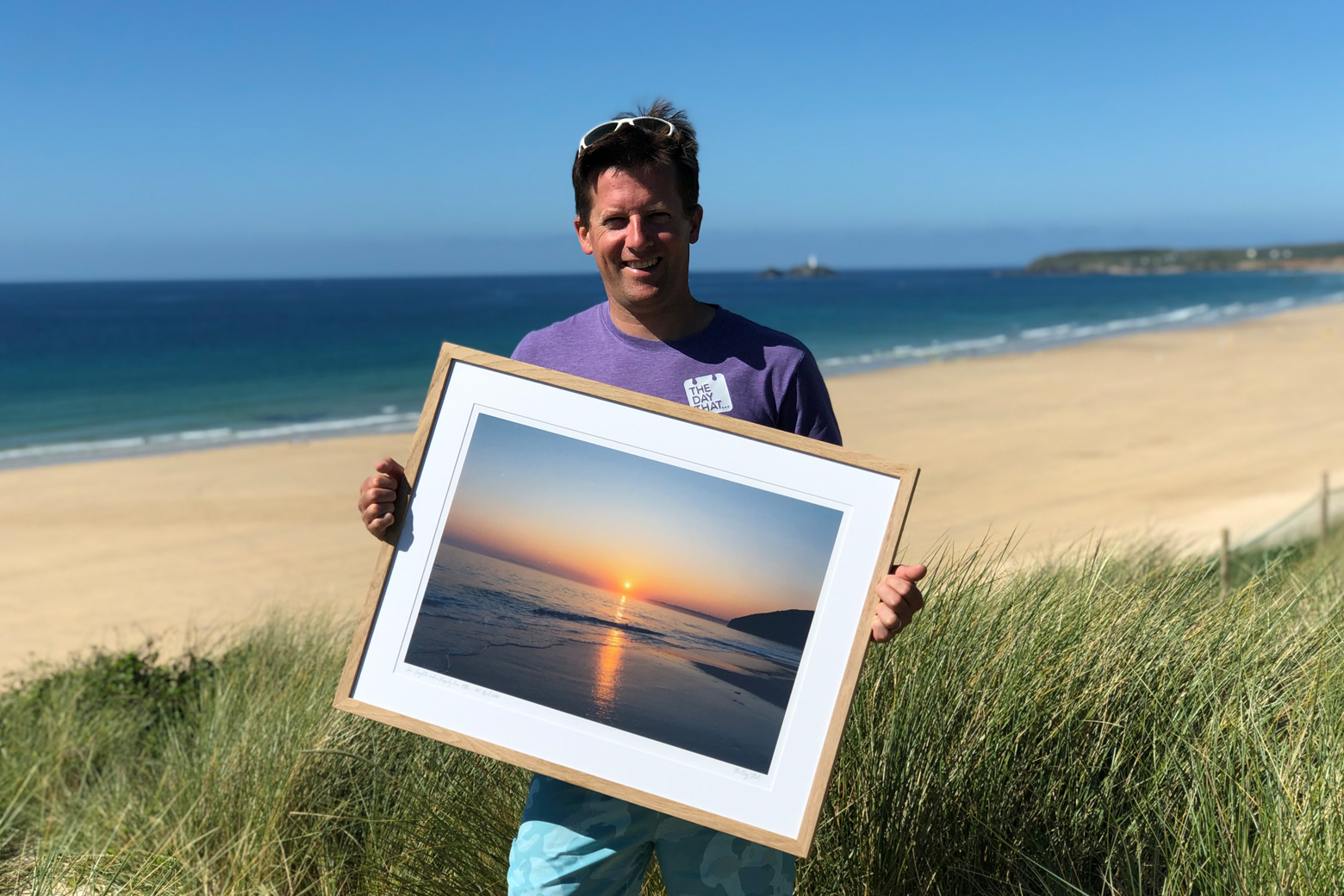 Doug Newman - 8th December
Can you believe we're well into December already!? Everyone seems to be in the spirit of Christmas far earlier this year, and we have been busy fulfilling orders and sending out positivity across the UK and beyond – prints have recently been shipped to the USA, Australia and even Singapore! 
Unfortunately we are realising this early Christmas rush is having an impact on both suppliers and the delivery network. We had a hunch this may happen, but sadly it has happened. As a result we're reluctantly amending our last order dates so we can ensure all orders are printed, assembled, despatched and received in good time for Christmas. 
We're very sorry to have to do this, and as always please do contact us if you have any questions. Key dates as follows: 
Thursday 10th Dec 4pm:
Order cut-off for:
All framed and larger prints.
The cut-off date for all framed products and larger print only / mounted only has been brought forward to 4pm on Thursday 10th December. It's regrettable, but sensible to do this.
Thursday 17th Dec 4pm:

Order cut-off for:
Remaining print and mounted only products
We will be able to fulfil a limited amount of smaller products up until Thursday 17th, stock shortages are likely so please don't leave it too late.
We are able to ship the following until this date:
A4, 30×40 and 40×50 print only
30×40 and 40×50 mounted only
If in doubt please contact us and we'll advise on current stock levels.
Monday 21st Dec 11am:
Order cut-off for:
Gift Vouchers – physical
All remaining gift vouchers will be posted on this date to arrive for Christmas. We will keep an eye on Royal Mail timings and adjust this accordingly.
Christmas Eve – 11am:
Order cut-off for:
Gift Vouchers – digital & Digital Downloads.
These can be electronically sent right up until Christmas Eve @11am
Best wishes from us all for a wonderful festive season,
The Day That Team