COVID-19 Update from The Day That
Customer Information and keeping us all safe.
Positivity will see us through, the sun will still rise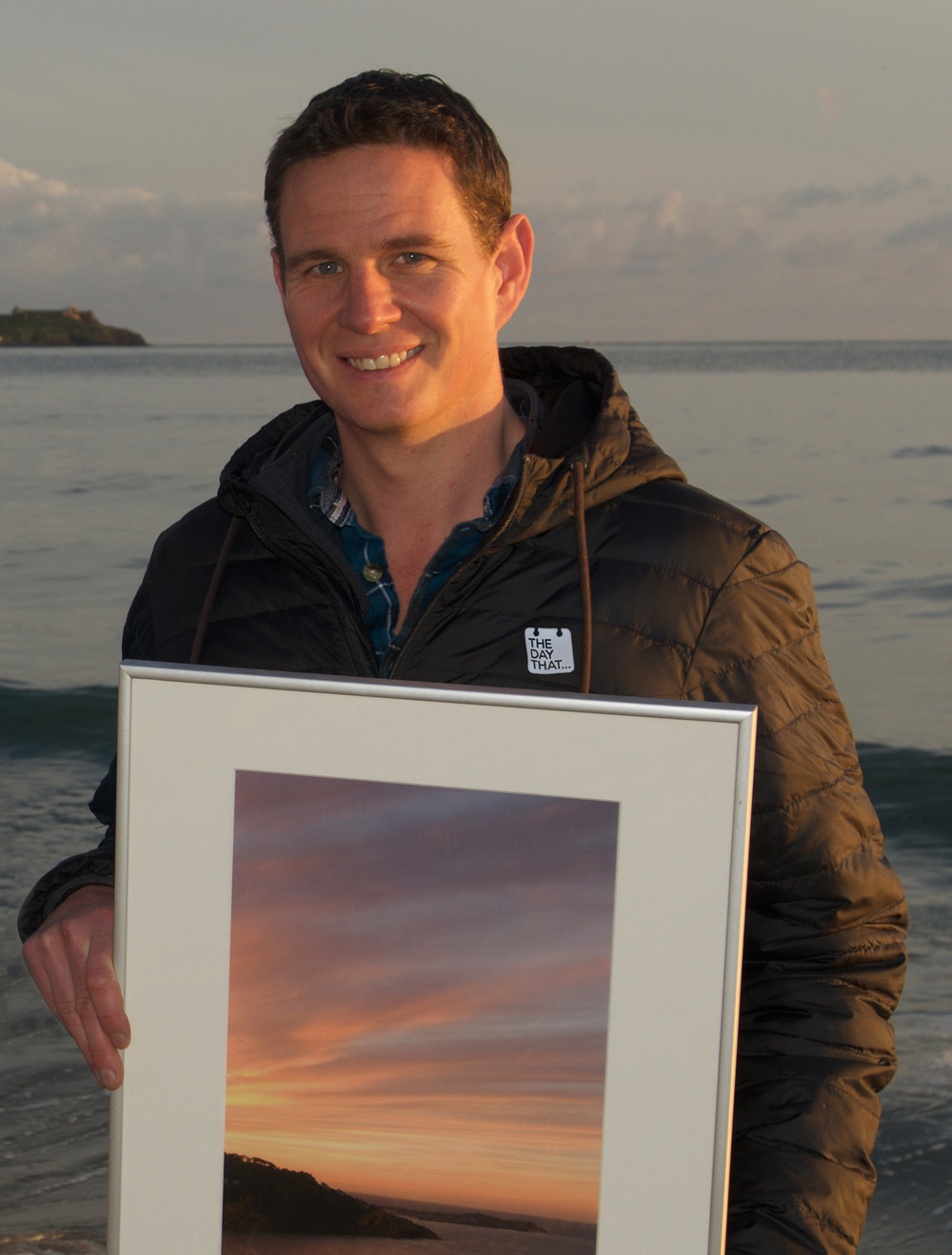 Tom Freeland // 19th March
It is fair to say that we find ourselves in uncharted waters. The coronavirus situation is developing rapidly and we will update this page with any changes to our operations. We are currently business as usual, but with a few changes.
Naturally we are sensitive to how everyone is being affected by the spread of Coronavirus in one way or another. Our current stance is that positivity and taking sensible steps to stay healthy will prevail in the long run.
Our first priority is the health and safety of our team, our customers and your families and friends. We have taken every measure we can to ensure we keep each other safe and healthy, following all guidelines from PHE.
As long as it is sensible to continue we will aim to carry on capturing each and every new dawn, business as usual. Fortunately for us photographing the beaches of Cornwall at first light comes as a natural form of isolation. If the team can't head out for any reason then it's because their safety is paramount, but we will endeavour to fully pay and support them and make sure we see this through together.
Our operations are fully set up to work remotely and this is functioning well.

"Nature has a remarkable way of restoring calm. As I write this, I can hear the waves lapping at the beach and can see the sun trying to break through the dense clouds. The sun will break through."
With regards to our manufacturing process we are adapting to advice from the UK government along with enacting our own measures to reduce the risk to our team, including:
Implementing a manufacturing process that incorporates social distancing practices and maintains safety as a top priority. As a result, we are able to continue manufacturing products and fulfil orders.
Working remotely where possible. 

Reiterating our policies regarding personal hygiene and communal area cleanliness

Reiterating our policies regarding the handling of your goods
Monitoring staff and visitors who have travelled to high-risk areas
With regards to our products online for sale, this remains unchanged and you can still order printed, personalised unique gifts for delivery directly to you or a loved one.
Supply chains and deliveries are as yet unaffected, and if they do become interrupted we will convey this information to you. We hold a good amount of stock. 
Should we be unable to send physical goods then we do have a digital download option and have heavily reduced this to £20 for the foreseeable future, so feel free to get creative with your printer. Find your day here. 
Our talented team will continue to head out daily to capture the beauty of every breaking dawn and we will continue to spread positive vibes and positive messages from the beach and through the medium of our lovely work. Positivity will see us through. 
We're living in unprecedented times. I'm sure none of us had Global Pandemic in our 2020 plans. However please remember that the sun will still rise. The situation will get better and don't hesitate to reach out for help. We're remaining positive (whilst quietly banking on a baby boom at Christmas!)
We are all doing our bit to slow the spread of COVID-19 and are following the daily advice from Government. Best wishes and good health to all from everyone at the The Day That. Spring has finally sprung and we hope you'll be able to take the opportunity to enjoy it. 
Any questions, please don't hesitate to get in touch
From all of us at The Day That