Christmas update: All print orders can still be placed and will be sent out in January. We can still send out gift vouchers - amazing gifts for The Day That will be... now with an extra £10 bonus voucher included!
Between now and Christmas Eve we'll add an extra £10 Gift voucher to your order - gift to a loved one or use yourself... you decide 😊
Also accepting orders for Digital Download photos if you want to print your own 🙂
Black Friday & Christmas 2021 Order Dates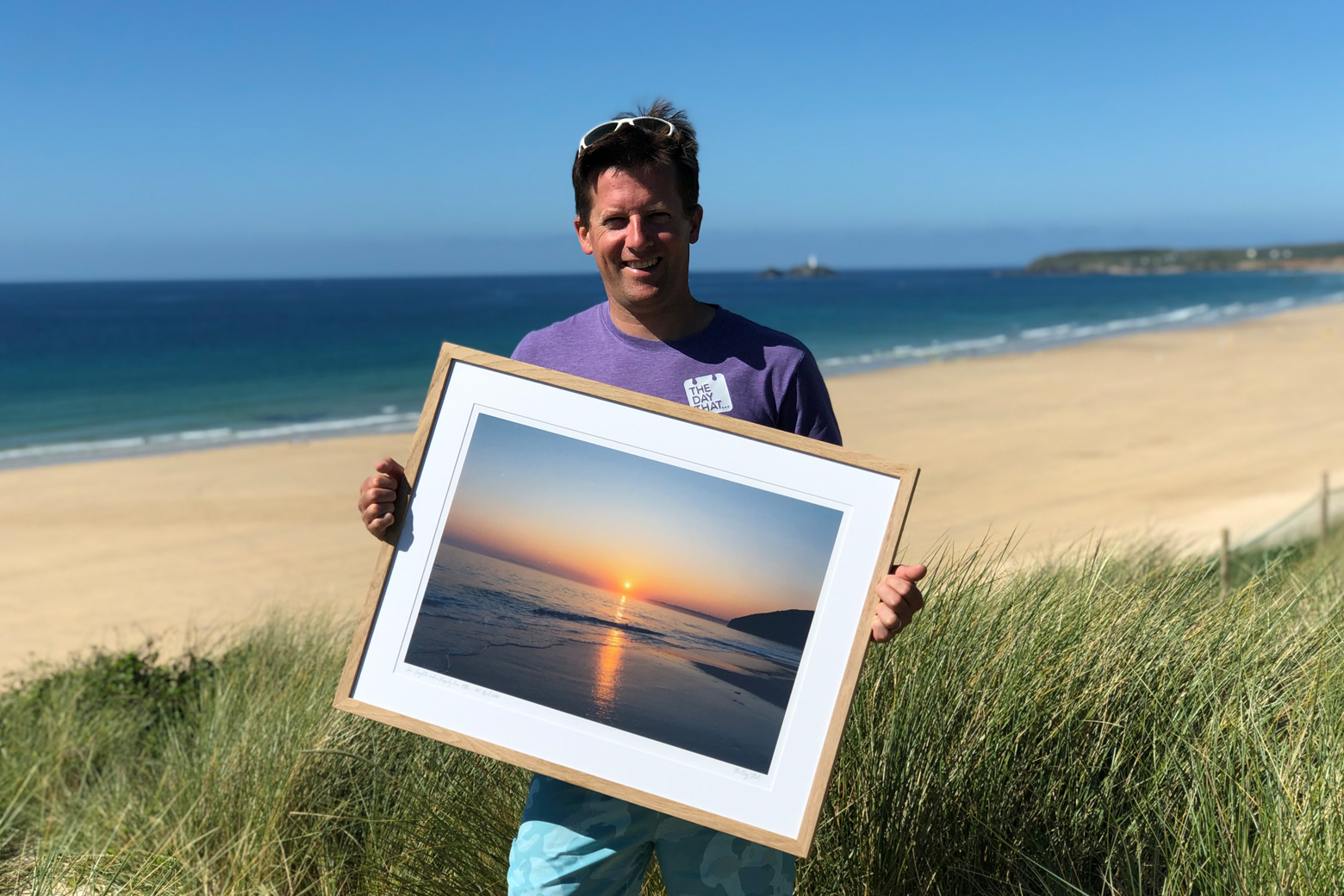 Doug Newman - 25th November
Wow, 2021 feels like the fastest year ever? Plenty of enquiries coming in about last order dates etc so here's everything you need to know: 
Black Friday (from 25th Nov-Dec 5th):
Place any order between now and Dec 5th and you'll be emailed a £5 voucher to keep and use yourself, gift to a friend, or donate to CHSW.
It's a funny time of year with all the 95% off deals, buy 1 get 5 free etc, we're sure your inboxes are full of them and while we understand the need to encourage early placing of orders we'd rather leave these dramatic discounts to the bigger players to fight out!
We're a handmade to order business. We introduced some 10-20% off codes last year and so if it's a discount you're after then get signed up to our newsletter using the form on our homepage.
However as a way of encouraging early ordering if you place any order between now and Dec 5th you'll be emailed a £5 voucher to use later, pass on to someone else, or simply reply 'gift to charity' and we will donate it to the wonderful Children's Hospice South West.
Sunday 12th Dec 11pm:
Order cut-off for:
All framed prints and larger products.
This is the cut-off date for all framed products and larger print only / mounted only items to ensure delivery before Christmas. See below for what you can order after this date.
Sunday 19th Dec 11pm:
Order cut-off for:
Remaining print and mounted only products
We will be able to fulfil a limited amount of smaller products up until Sunday 19th, stock shortages are likely so please don't leave it too late.
We are able to ship the following until this date:
A4 & 30×40 print only
A4, 30×40 and 40×50 mounted only
No framed prints ordered this week will be guaranteed to arrive before Christmas.
If in doubt please contact us and we'll advise on current stock levels.
Tuesday 21st Dec 11pm:
Order cut-off for:
Gift Vouchers – physical
All remaining gift vouchers will be posted after this date to arrive for Christmas. We will keep an eye on Royal Mail timings and adjust this accordingly.
Christmas Eve – 11am:
Order cut-off for:
Gift Vouchers – digital & Digital Downloads.
These can be electronically sent right up until Christmas Eve @11am
Best wishes from us all for a wonderful festive season,
The Day That Team